EMOTION STUDIOS IS EDUCOR'S IN-HOUSE TECHNOLOGICAL DEVELOPMENT DEPARTMENT
eMotion Studios, a branch division of Educor, was established in 2016. Using the latest technologies which are flexible and convenient, emotion studios aims to bring education online, empowering people to learn, grow and develop skills in their own time, anywhere in the world.
Our aim is to develop expertly designed high quality online short learning programmes that are aligned with market requirements. This is achieved by ensuring what we create, meets a stringent design and content creation requirements. This is achieved by ensuring what we create, meets stringent design and content creation requirements.
OUR STANDARDS AND QUALITY
Our subject matter experts who develop our course material follow an ADDIE model design in order to gain the maximum learning outcomes. All our courses undergo a rigorous QA process before they go live, allowing us to deliver high quality online short learning programmes of an international standard.
OUR VISION
Building solutions based online education company
Bringing innovation and inspiration to online education
Making education accessible
Becoming the choice and not the option
Achieving growth and productivity
Creating sound relationships with internal and external stakeholders
To be recognised as the pioneers and trendsetters in online education solutions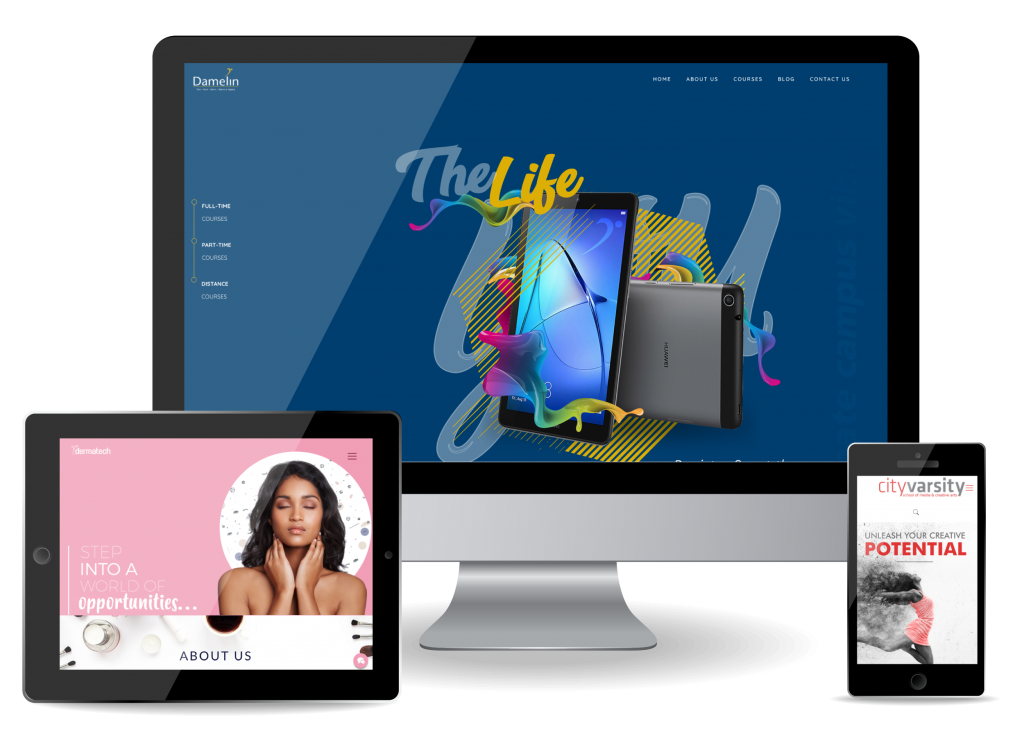 The Technology
We use the latest online technology available for developing our online courses and create a fully immersive online learning experience
Our online learning platform is suitable for e-learning, blended learning and distance learning within schools, universities and workplaces
Our modular based courses on our learning management system allow for easy tailoring
We maximise the communication features on our e-learning platforms to ensure constant engagement and interaction between all course participants and Online Course Lecturers
Our Purpose / Mission
Delivering education services across borders to people whilst embracing the ever-changing technological sphere – "75% of teachers believe that digital learning content will totally replace printed textbooks within the next 10 years." (Deloitte 2016, Digital Education Survey)
Enrich people's lives with services that educate and inform, opening up possibilities of growth for the business and customers
To become and remain an online educational organisation that strives to meet the needs of all stakeholders
To become the solution and leader in the higher education industry
Innovating online higher education in the direction of growth and productivity
Staying ahead of the pack through constant research and development in order to meet the changing needs of our students
Our goals for each project and how they provide products to Educor
eMotion Studios goal is to become the leading provider of accredited short learning programmes and full qualifications, while also providing innovative e-learning solutions to internal stakeholders at Educor.
The process of course development
We identify a market need for a course based on in-depth research and current online educational courses currently online.
A course proposal document is drafted which lays out all the course requirements, alignments to currents courses on the market, the relevant NQF level as well as the need for the course.
A subject matter expert is appointed to write the course content. The individuals chosen as the SME have a deep understanding of their subject and are currently working within that respective field. Therefore the course material is current and relevant within today's market.
A course outline is developed based on online academic pedagogical principles. The course design and structure is based on the ADDIE model which seeks to follow five stages of development and analysis.
All course content goes through a rigorous QA process, in accordance with the standards and processes set by Educor's Academic Department, to make sure the content is aligned with the learning outcomes, assessments and standard of the course material.
The following assets are developed: We provide content rich course notes, high-quality informative videos, challenging real-world assignments and interactive quizzes.
We use the latest technology and high-end learner management system as a platform for our course content, which is easy to use and navigate. Our LMS is set up according to the layout and structure of the course material allowing for customisation.
Our websites are developed by skilled developers and designers, allowing for customer-centric engagement.
Once the course content has been through our validation process it is uploaded onto our LMS.
Each course is tested and finally is ready to go live.